Carolin Elizabeth George
Director, Community Health Institute of Research Bangalore Baptist Hospital
https://www.bbhchd.org
Bangalore, India
Photographs by Mr. Shivananda B
---
The Coronavirus disease 2019 (COVID-19) is an unprecedented pandemic which has spread to every continent except Antarctica claiming millions of lives, de-railing all existential economic systems and damaging the essential social infrastructure across the world. India reported its first case in the state of Kerala on January 30th 2020.[1] With strict lockdown and legislative measures, India showed some resistance to the spread of the pandemic in the initial phase. As the states eased lockdown to curb hunger and unemployment, India started experiencing the fury of the pandemic. As on July 17th 2020, India has 1.04 million cases, and 26,273 people succumbed to COVID 19 infection.
More than a billion inhabitants, marked inequity, and poor healthcare networks pose significant challenges to fighting this pandemic in India. No fight against COVID 19 is more onerous, than that of urban slums, home to 65∙5 million people (2011 census) in India.[2] With its deadly combination of density, poverty and poor sanitation, Urban slums are left with limited tools to fight COVID 19 infection.
The setting
Dilapidated buildings, narrow, filthy lanes, heaped noxious wastes characterize the physical living conditions of the slums. Though significant in quantity, vital to the city's economy and proximal to urban comforts, slum and its people are denied of urban privileges of access to safe water, sanitation, healthcare and secure labour. Slums also serve as a dump yard for city's toxic wastes and nuisances. In this habitat, live millions of urban workforce, without whom city's wheels of the economy would be paralyzed.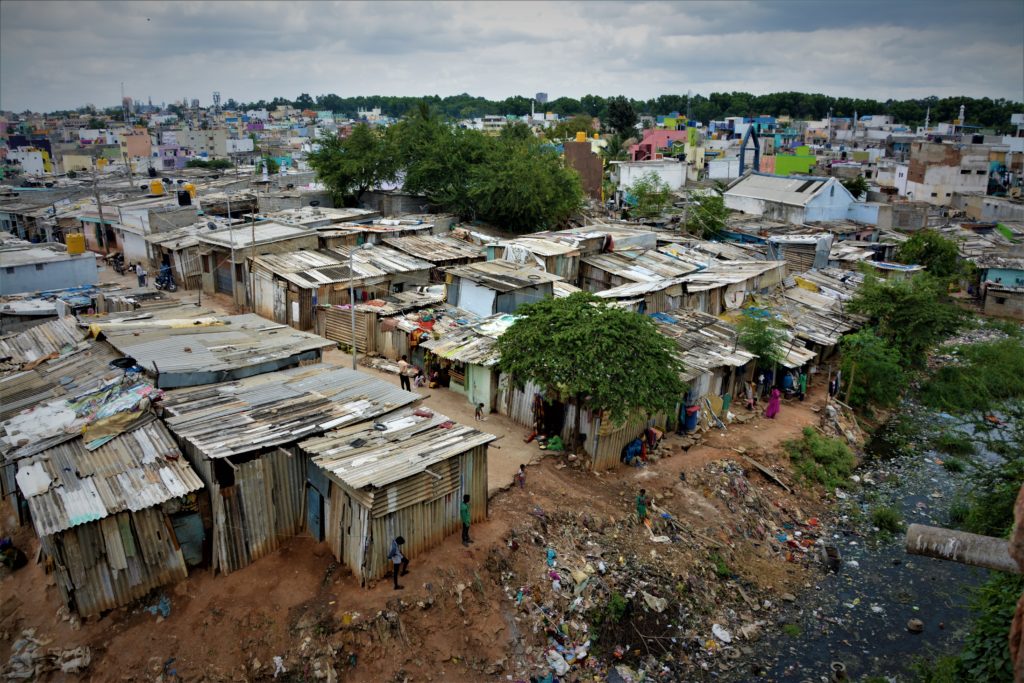 People in slums are disadvantaged by
low human capital (low education and poor health leading to capability poverty)
low social capital ( shortage of networks to protect households from shock, weak patronage on the labour market, labelling and exclusion),
low income capital (wage income is so low that they are below a nominal poverty line and instability of work and wages), and
low financial capital( lack of productive assets that might be used to generate income or avoid paying major costs).
Even without a pandemic, slums and its people struggle to complete each day, many times, compromising even the bare necessities.
Lives in the dark corners of the cities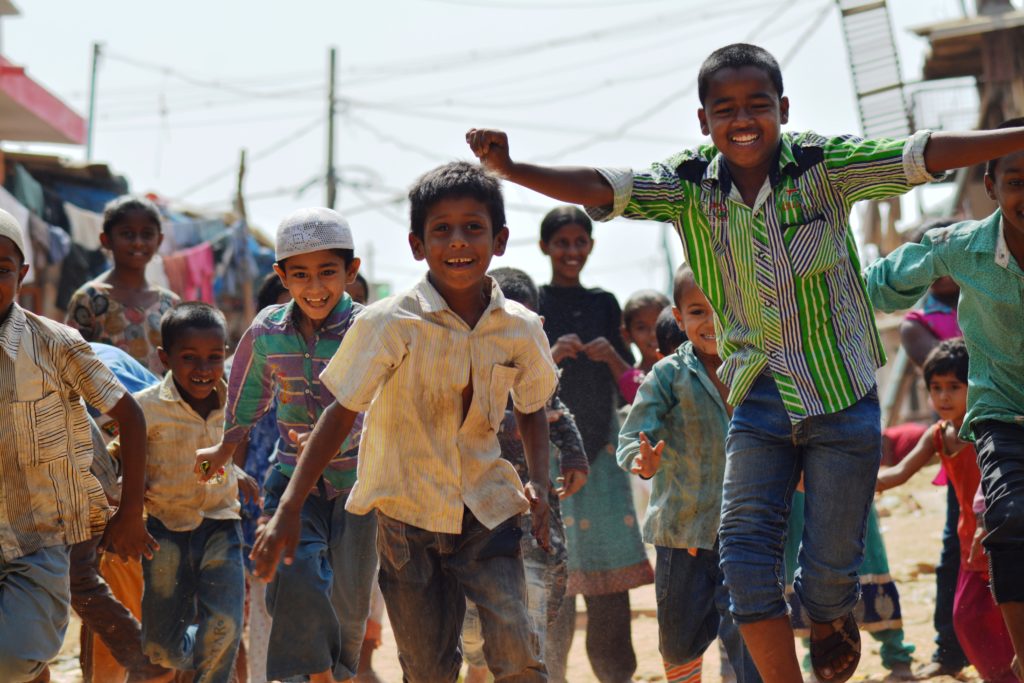 Though slum is a city's curse, for the people of slums, it is their home. They live, laugh, pray, work and rest here. They do what they can; they endure what they cannot; they accept life's hardships; they comfort each other to tide over miseries and sometimes fights with each other for survival. Though they visit other parts of the city for many purposes, the slum is their home, where they are accepted without prejudice. Each day is a battle, and if they survive the day, it is a victory.
As slums accept their inhabitants, they continue to live there, striking a peace with poor health and social networks. If they become ill, they avoid health facilities as much as they can, seek health facilities within the slums when the illness incapacitates them and if no relief, go to city hospitals outside the slums. With their limited financial and social capabilities, they have only a few health facilities to avail in the city. And in most cases, the story ends up in disability and premature loss of life.
Impact of COVID 19 pandemic in slums
Narrow lanes greyed even faster with COVID 19 infection.
The city began to see 'slum and their people' as death threats. Fences around the slums became rigid, avoiding trade, labour and social transactions with the outside world. Construction workers, garment employees, housemaids all experienced sudden termination. With no safety nets around them, people were left with a sudden shock of hunger and starvation.
The COVID 19 toolkit of hand washing, social distancing, face covers, environmental cleaning, testing, isolation and lock down had its unique challenges in slum.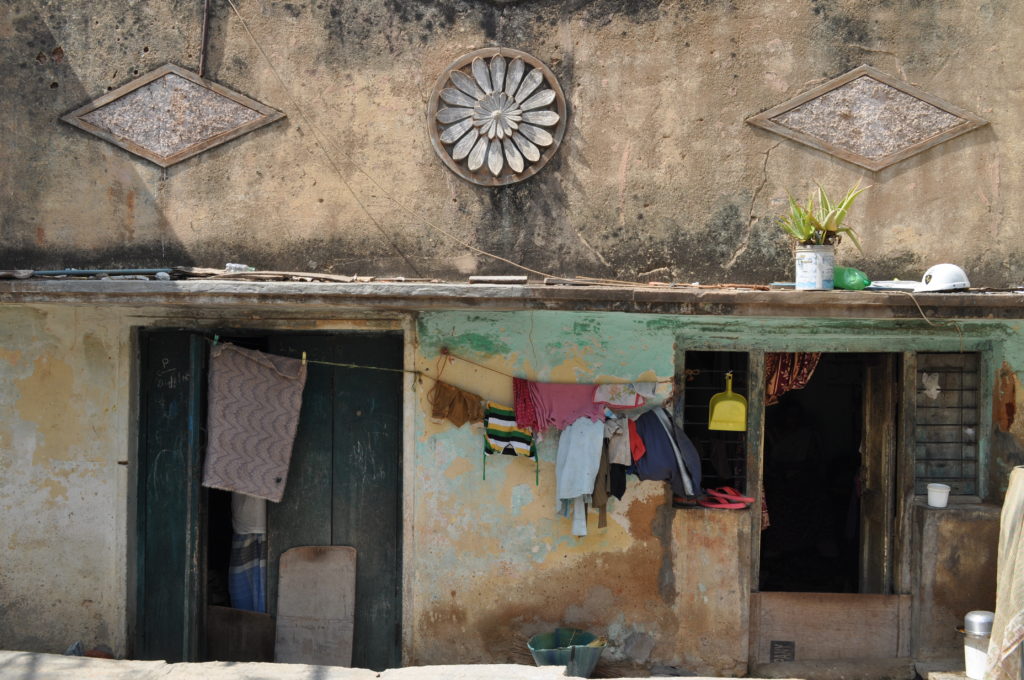 Handwashing:
According to a 2019 report of the NGO Water Aid, India has the most significant number of people in the world – around one billion – living with physical water scarcity. [3] In slums, given the shortage of water, priority is often cooking food and drinking water, at the expense of handwashing which is essential for arresting the transmission of COVID-19.
"I stand in queues for hours carrying my 2 year old. After long wait and much fight, I manage to get 2 buckets of water, to be carried home. We have to wash, drink and live with this water for next 3 days", says Arbina. "Yes, I know about washing hands can kill Corona, but where is the water?"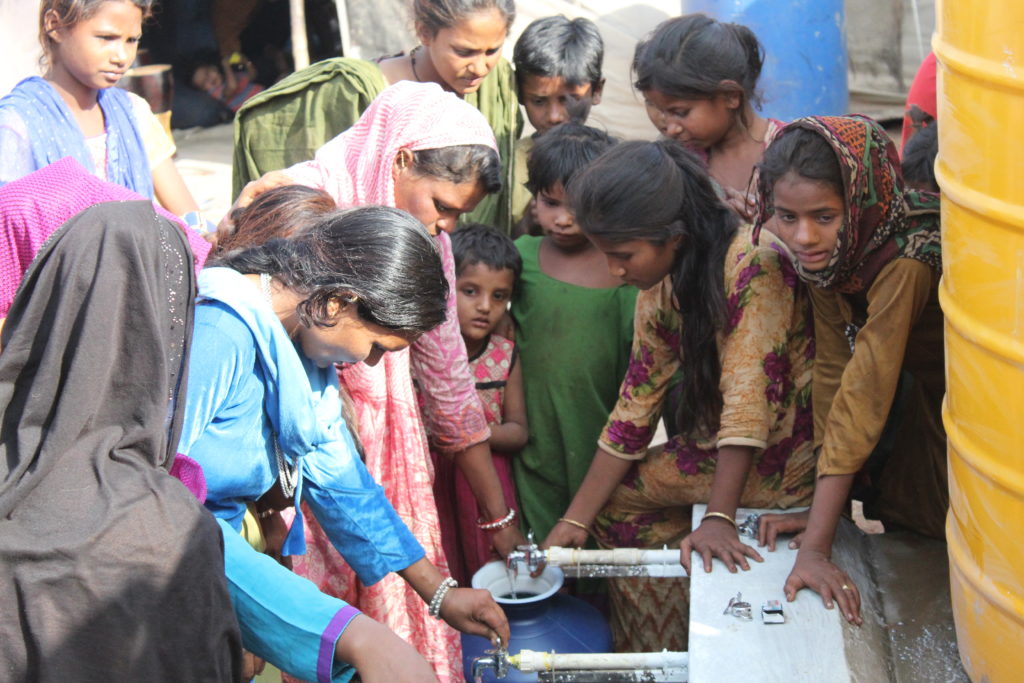 Social distancing:
Social distancing is not even a theoretical possibility, where one square mile is home to more than 50,000 inhabitants. We do not have the exact figures on the density of slums; the numbers are likely to be way higher than official reports. People in slums live in intimate proximity to one another, in spaces created by shared asbestos sheet walls and tin roof glued with one another. Practically, there exists no space in this slum which is not shared.
" Space, where is it? neither in our homes, nor outside our homes..there is no space, where we can be alone.."said Sujatha.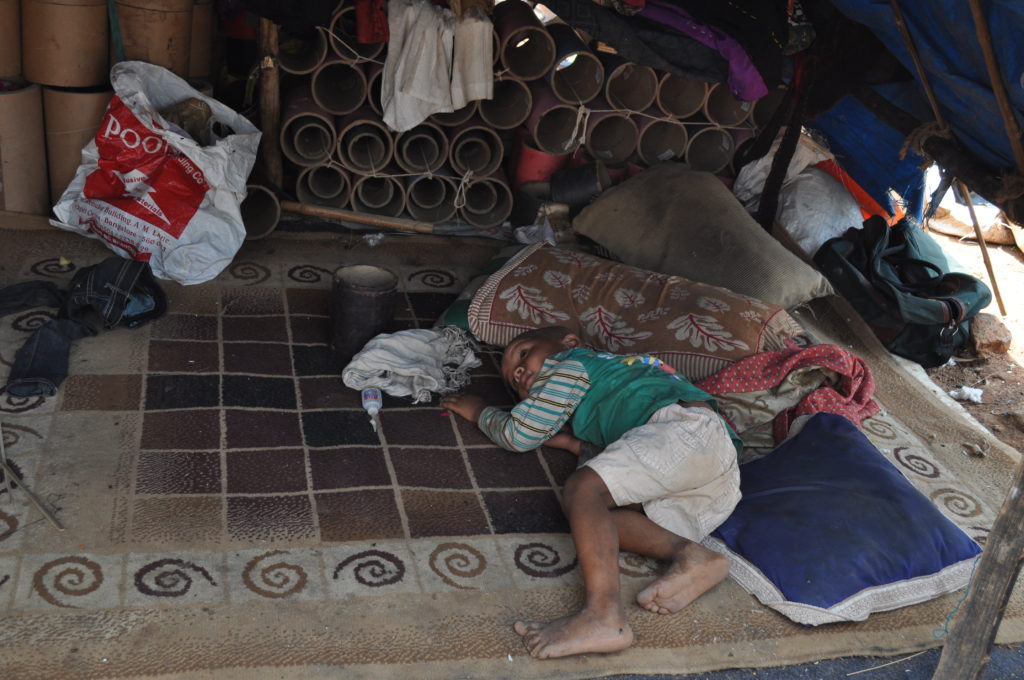 A child resting in his home
Ventilation
A room no bigger than ten by ten feet is their bedroom, bathroom and kitchen -Suhaib, his wife and three children live here. Fumes generated from Jameena's cooking, escape slowly through the loosely attached tin sheet door and cracks on the asbestos walls- the only ventilation portals of their house. In reality, for Suhaib and his family, fresh air flow and six feet distancing to fight COVID 19 is an impossible luxury. And the story is no different for 20,000 houses in his neighbourhood.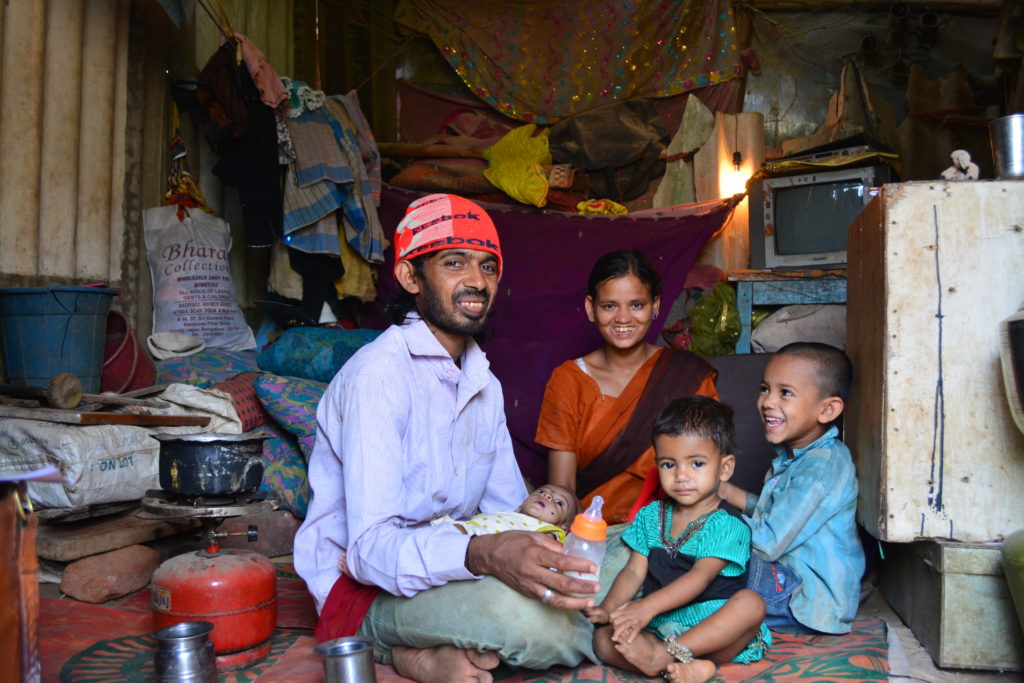 Face covers:
Dirty and ill-fit face covers adorn their faces. People in slums know that mask, has something to do with the 'the new circulating strange virus', however they attach masks to their face to escape from the police and to avoid angry stares. It is not uncommon to see, women sharing their used face masks to a friend who is waiting for her turn to enter our clinic, honouring the board-'please wear mask to prevent the spread of corona'.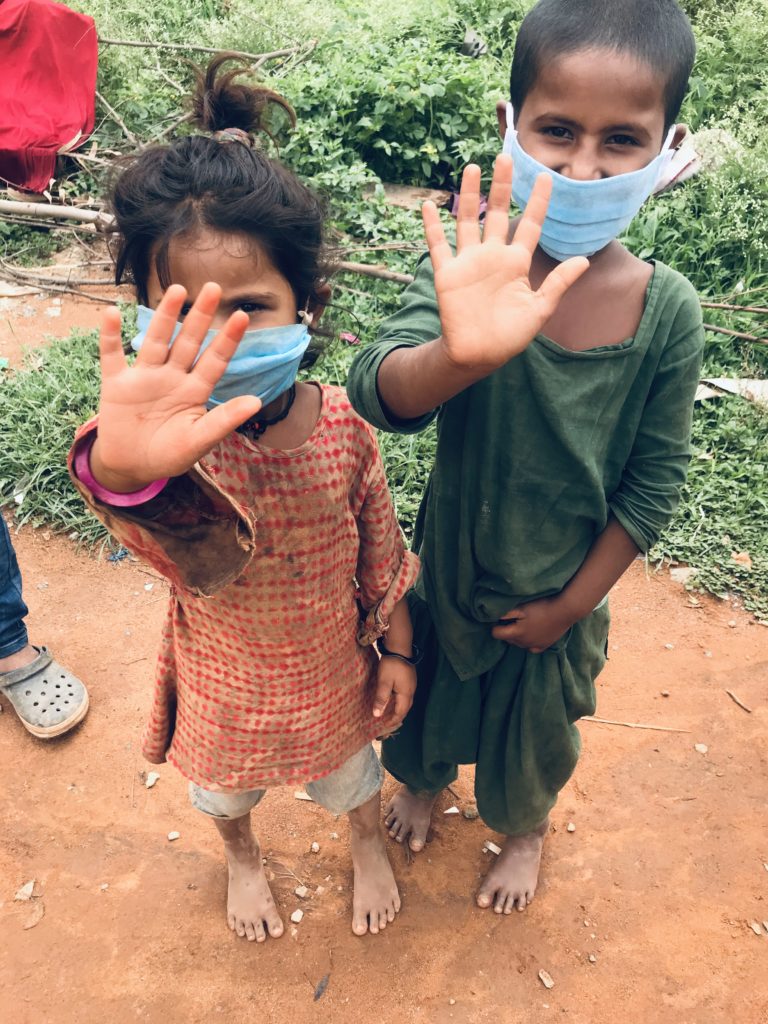 Environmental cleaning:
Slums receive a copious amount of city's wastes. In the absence of sanitation lines and safe water, there is hardly any room for cleanliness. People with limited means, find it easy to settle in the land filled with filth, without any legal hassles. After a while, the noxious pile of garbage is no longer palpable to their senses. Though access to safe water and sanitation have improved in certain slums, it is far from ideal. Augmentation of routine cleaning and frequent cleaning of high touch surfaces to prevent COVID 19 infection are all fairy tales in most slums.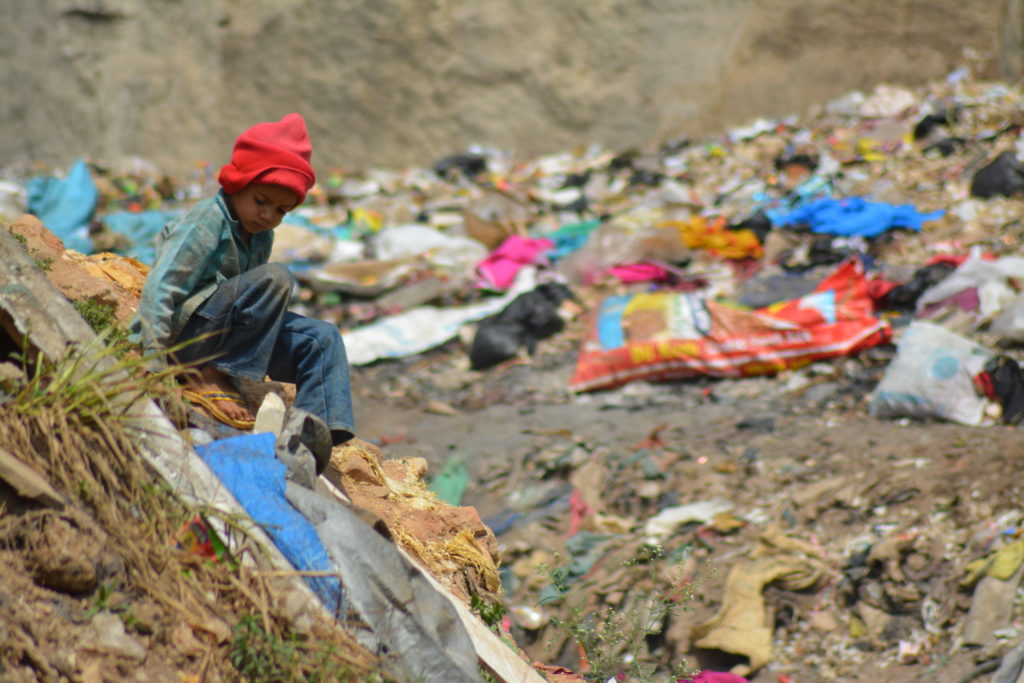 Testing, isolation and contact tracing:
Density of the population, massive number of probable contacts, impossibility of home isolation, stigma and exclusion weave a web of complexities around COVID 19 testing. People in slums are unable to understand the significance of testing unless they are seriously ill. According to them, testing of an asymptomatic person brings avoidable and unnecessary stigma. Unable to comprehend the rationale, health professionals clad in personal protective gears walking through the narrow lanes evoke fear and anxiety among them. Given their context of extreme vulnerability, it is understandable that people in slums are suspicious at the awakened concern of health officials on slum health. This phenomenon is contrary to their usual experience, and that is why contact tracing and testing is met with resistance and at times, violence. Since their natural habitat offers no practical solution for isolation or quarantine, they have been allocated to such facilities in other parts of the city. However, for them, being with their community is essential to feel safe, after all 'community feeling' is their only source of safety and comfort.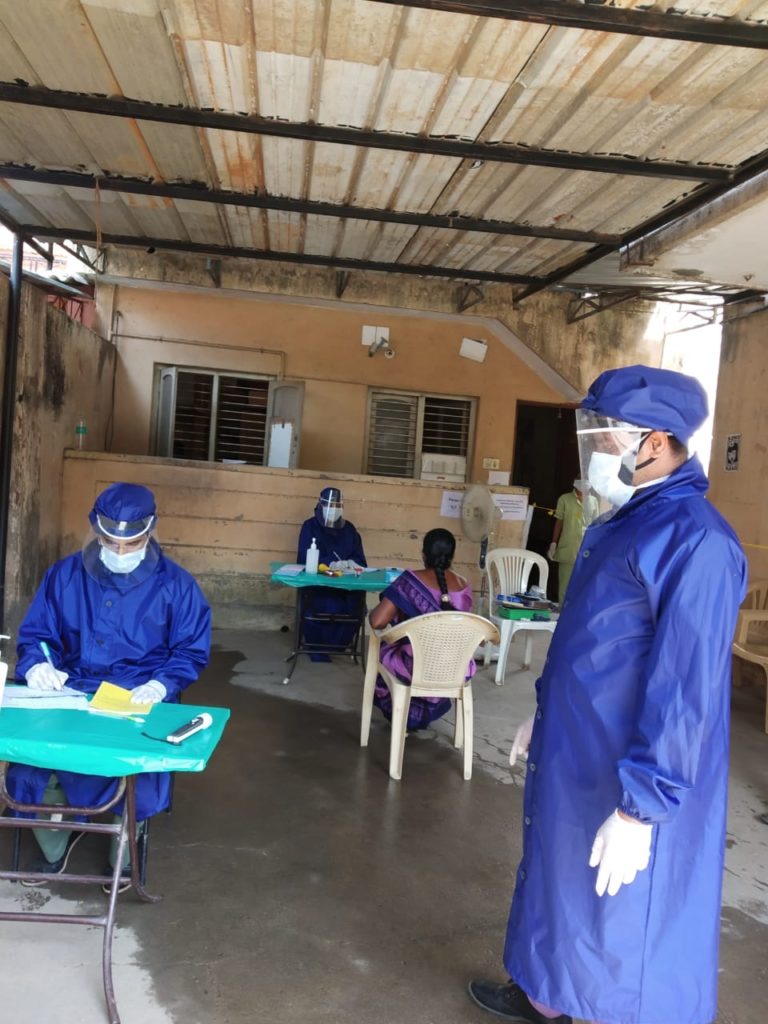 Aysha, a 32 year old lady from one of the slums, had multiple episodes of severe abdominal pain. The pain was episodic, totally incapacitating her. At our hospital, she was diagnosed with kidney stones mandating surgical intervention. Considering her situation, we offered free surgery; however, one of the prerequisites for the operation is a COVID test. She was re-assured that the surgery will be done in either case, but if COVID positive with more precautions. The next day, her husband and a community leader visited us and told us that they decided to postpone the surgery. Aysha stays in a non notified slum along with other 100 families on vacant land at the mercy of landowner. "If anyone here becomes positive, the government will seal down the place. I do not want that. In that case, you all have to evict'', theland owner said. During COVID, no one will shelter them. Hence for the sake of five hundred people, they decided to postpone her surgery.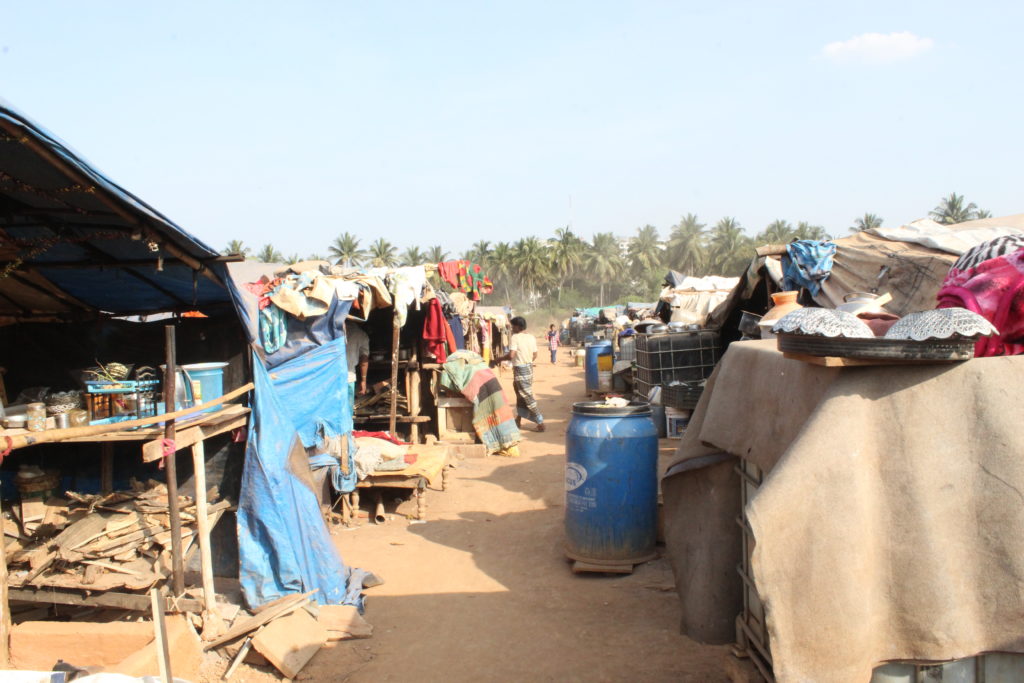 Lock down:
People in slums belong to the unorganized labour sector, many working as construction workers or housemaids and a significant proportion in small local shops. Their daily wages feed their families. With no safety cushion of savings, lockdown forced people to go hungry. At many slums, people refused to close down economic activities which led to the clash between slum dwellers and the police. For people in slums, the virus containment measures is often a choice between the risk of catching the disease and the certainty of hunger. Hence, their choice of infection and subsequently being spreaders cannot be blindly condemned. "We were dying with many illness, corona looks like a new way…If we are destined to die with that, it will happen.. thinking of getting corona, we can't sit at home and die of hunger..till we die, we have to do something and feed our children.."-said Neena.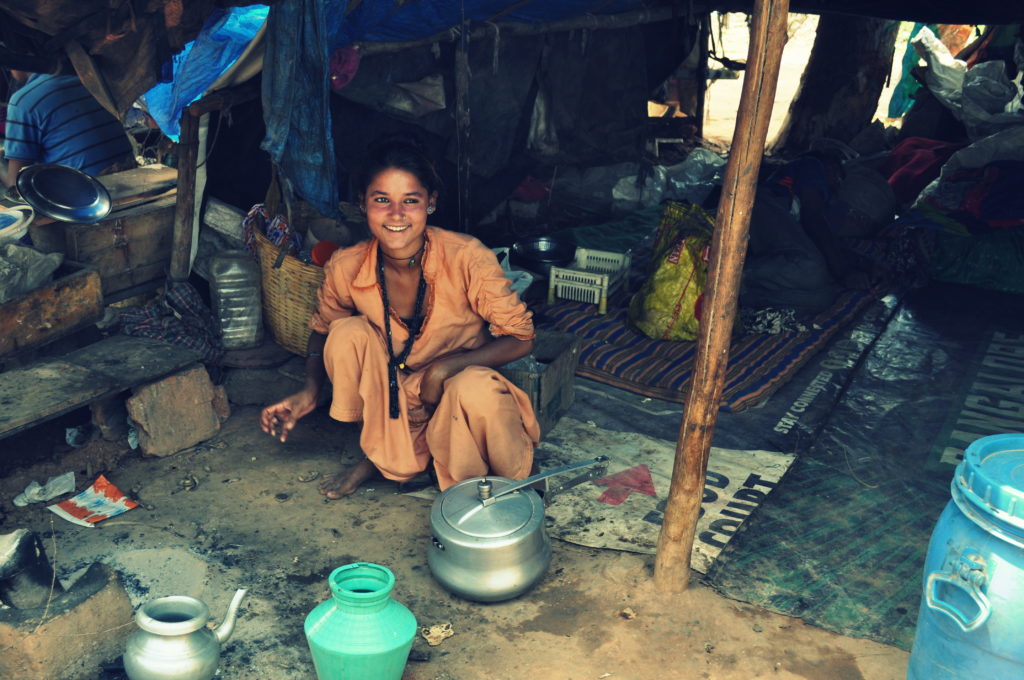 Is there anything we can do?
When we look at the COVID 19 toolkit deployed by nations around the world to combat the virus, there are hardly any tools that can be used in slum settings. We need to engage with the existing trust networks in the slums and design collective actions. Ensuring necessities like food, provision of hygiene essentials and enabling access to healthcare can provide interim relief in slums. Though urgent responses to specific needs arising from this pandemic are crucial, one should not forget the unbearable suffering created by the inequitable urban development.
We hope that the favourable demographics of a relatively young population and low case fatality rate of COVID 19 may spare slums from a major catastrophe. However, there is no doubt that this infection will claim many lives due to hunger and due to the consequence of resource reshuffling to COVID 19 leading mortality from other medical conditions in this setting.
This pandemic has taught many valuable lessons. The negation of the reality of slums in cities – and, hence, the rights of slums dwellers which in turn allows intolerable living conditions and weak health networks have the potential to wipe out millions in a short span of time.
Encouraging local participation in slum upgrading, improving basic living conditions, promoting access to quality education and health services, facilitating stable economic inclusion, securing land tenure and using technology to collect actionable information is the key to sustainable development in these settings.
COVID 19 is a wake-up call to include 'Slum health' within 'Universal health care' and promote 'inclusive cities approach with strong community partnership' to insulate the world from fatalities of future pandemics.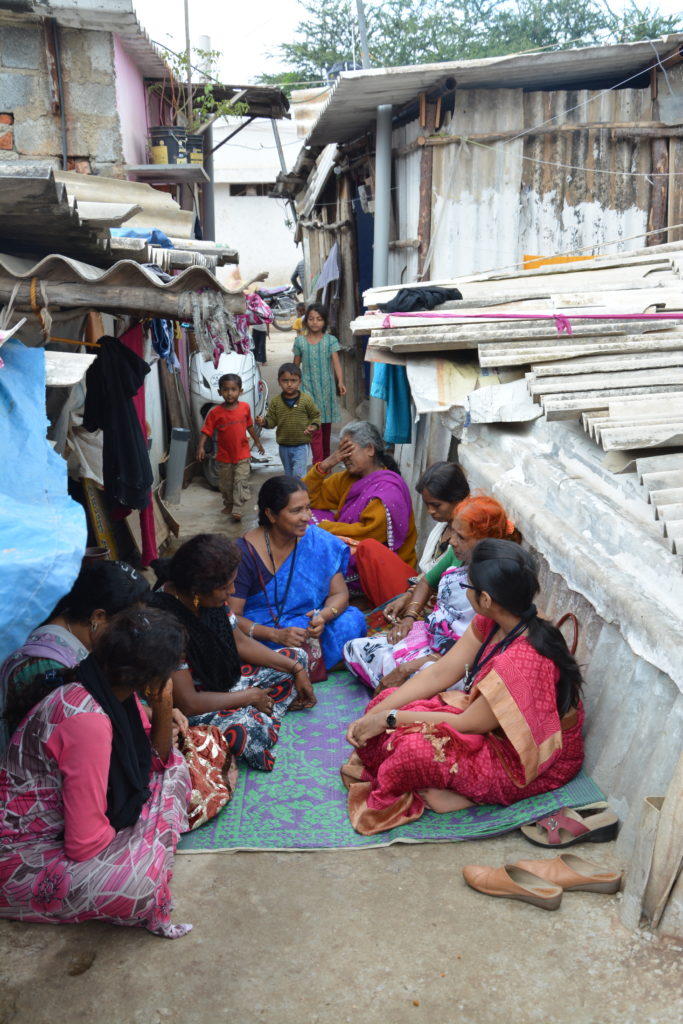 ---
References
[1] Ministry of Health and Family Welfare COVID-19 INDIA [Internet]. [cited 2020 July 20] Available from : https://www.mohfw.gov.in.
[2] India Office of the Registrar General and Census Commissioner. (2013). Primary census abstract for slum (Technical Report). New Delhi, India: Office of the Registrar General and Census Commissioner.
[3] 5 Fiona Callister, Beneath the Surface: The State of the World's Water 2019, Water Aid, March 2019