Implementor Meeting – September 21, 2022
PURPOSE & APPROACH: 
In follow-up to the June 3, 2022, event on data for health equity, community partners who had expressed interest in implementing data collection strategies were invited to a further conversation. 
The online session began with a presentation from Alison Locker, MLHU Epidemiologist, on the work conducted by MLHU since June to identify potential data elements and indicators that could form part of a community-relevant and equity-promoting comprehensive data set. 
Small groups then discussed the prioritization and/or subcategorization of the variables regarding potential utility, red flags or concerns, etc.; opportunities for collaboration and mutual support and how this could work, in an equitable way (i.e., given different organizational capacities); and next steps. 
SUMMARY OF DISCUSSION:
Regarding the MLHU comprehensive data set, the following domains are noted as potential gaps or with particular associated sensitivities:
Sense of belonging (or isolation) 
Household composition 
Impact of racism on mental health and wellbeing 
Immigrant status—note that fear of increased risk of deportation will be a barrier for some 
Food security offered as a domain gap 
Clarification requested about "official language" versus childhood language. might be confusing for people to understand its meaning. A: this domain is from the Ministry of Health 
Age could be an important domain, grouped as youth for example and adding youth specific services or changing messages about what services are available knowing who is seeking services. 
Born in Canada – City of London has a policy (the free of fear policy), prohibits asking this question. 
Education, Religion/Spiritually – be very cautious in asking for this information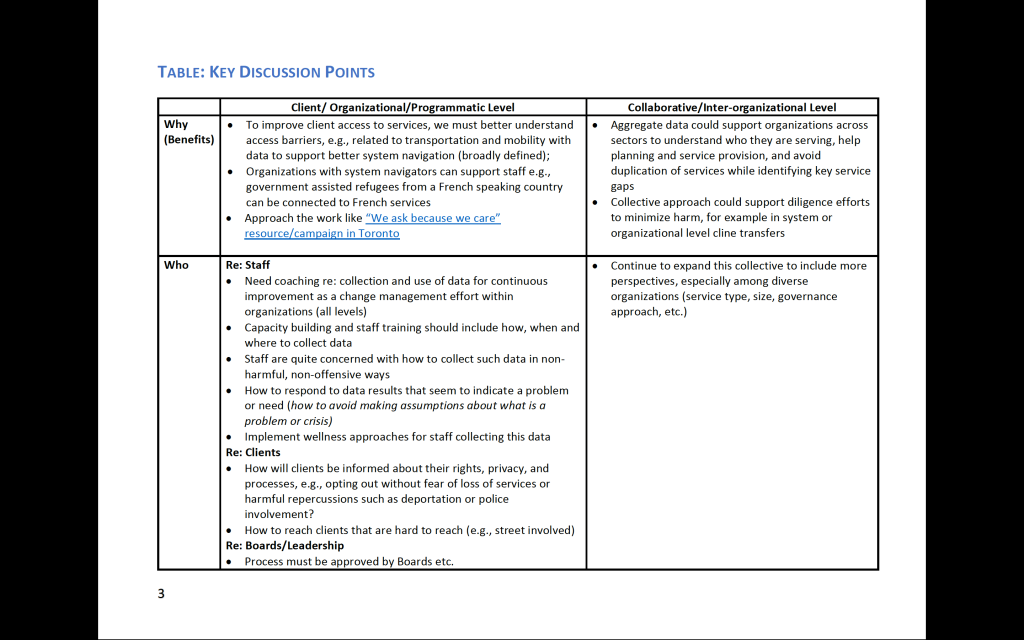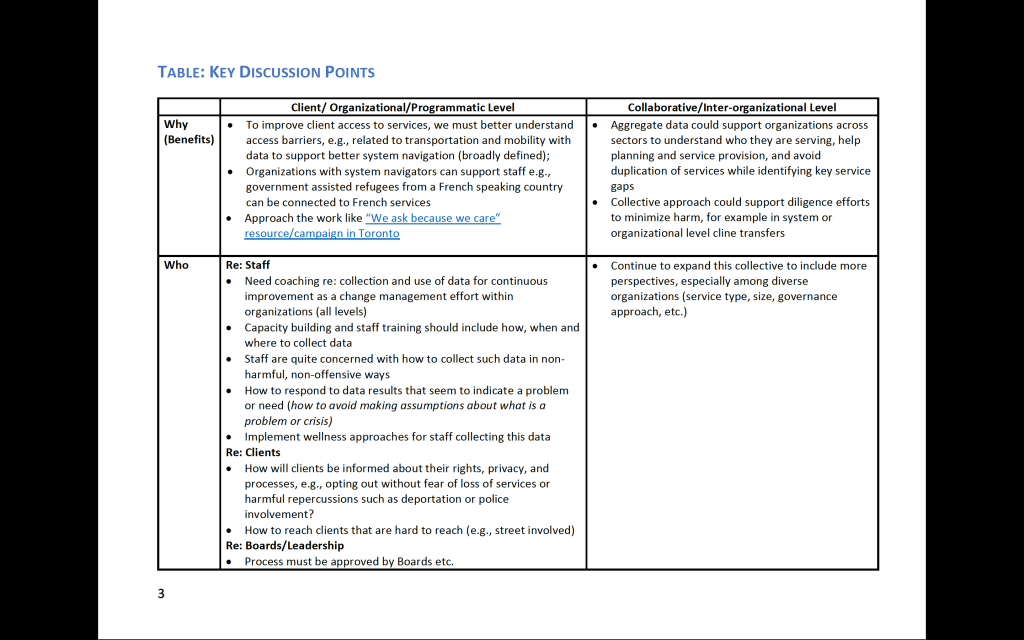 In terms of next steps, there was interest in CRHESI selecting this as a topic to re-initiate its Community Conversation series at Innovation Works. A plan will be developed for a potential date in December.