The Harms of Stigma and Discrimination associated with Substance Use
Substance use is common. It is a complex health issue and has different impacts on people across a continuum of substance use. Substance use health recognizes that substance use ranges from no use at all, to beneficial and low risk use, to problematic and medically diagnosable substance use disorder.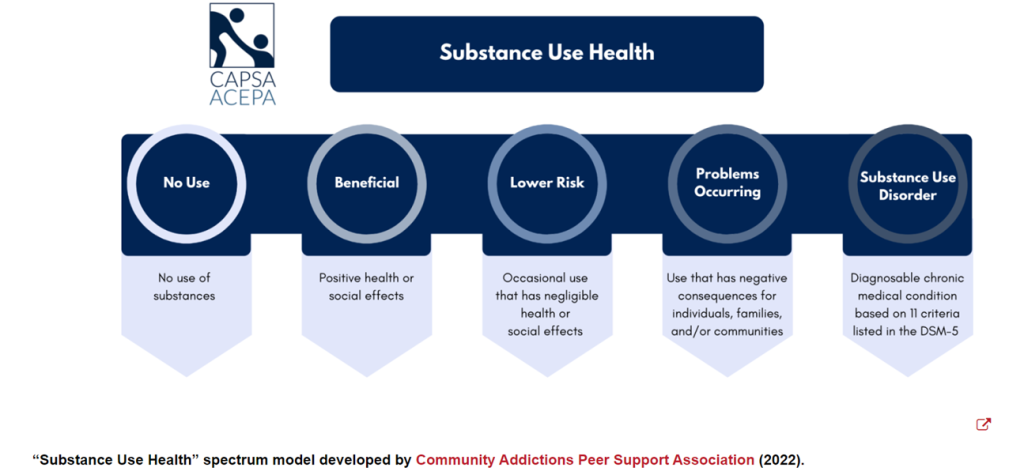 Related to their substance use, people are viewed differently depending on intersecting factors such as socioeconomic status, race/ethnicity, and gender, and are stigmatized in different ways, often causing harm.
As well, specific substances are more susceptible to stigmatizing attitudes than others. Some substance use is criminalized (street opioids), while some is not (alcohol and most recently cannabis), which adds complexity to people's lives.
Harms in the form of stigmatizing and discriminatory actions can be serious. People are disrespected, judged, have their challenges and problems dismissed, assumed to be "drug-seeking". People are often denied health care or services because they are not deemed deserving of care.
The criminalization of specific drugs, such as opioids, leads to people using illegal drug supplies where what or how much is in the drug is unknown, resulting in a toxic drug overdose crisis that kills, on average, 21 people per day in Canada1.
EQUIP Health Care is a research and implementation program to enhance organizational capacity to provide equity-oriented care, providing pathways to better care, especially for people facing barriers to care.
The EQUIP model encourages people to ask
"What's happened, and is still happening, to this person and how can I help?"
---
EQUIP Pathways Project
The main goal of the EQUIP Pathways project, funded by the Public Health Agency of Canada, is to improve care by reducing the substance use stigma and discrimination that people face in health care settings.
The London InterCommunity Health Centre (LIHC) was a key partner. LIHC has deep knowledge, skill and competence in health equity and substance use health.
The Pathways team created evidence-based resources to support equity-promoting care specific to people who use substances.
The Equity Action Kit guides organizations to implement equity-oriented care and evaluate equity and change.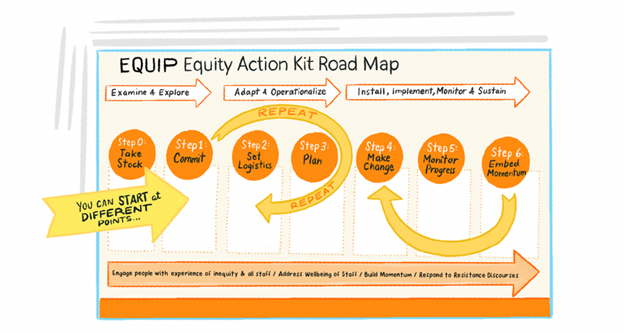 Check out media coverage:
Written by Samantha Campanella & Christine Garinger
This series was developed by Samantha Campanella and Hooria Haider, Western University, Health Sciences Students, Community Engaged Learning placement with CRHESI
[1]
Government of Canada (2022). Opioid and Stimulant related Harms in Canada
NEXT in the Series – Finding Pathways: The Equity Action Kit