The RED Neuro Lab, based at the Gray Centre for Mobility & Activity at Parkwood Institute, is embarking on a crucial case study that aims to shed light on the experiences of survivors of Sexual and Gender-Based Violence (SGBV) and Domestic Violence (DV) who have used rehabilitation services. This study focuses on the integration of Trauma-Informed Care (TIC) into rehabilitation services, with the ultimate goal of providing responsive care for vulnerable populations and healthcare professionals.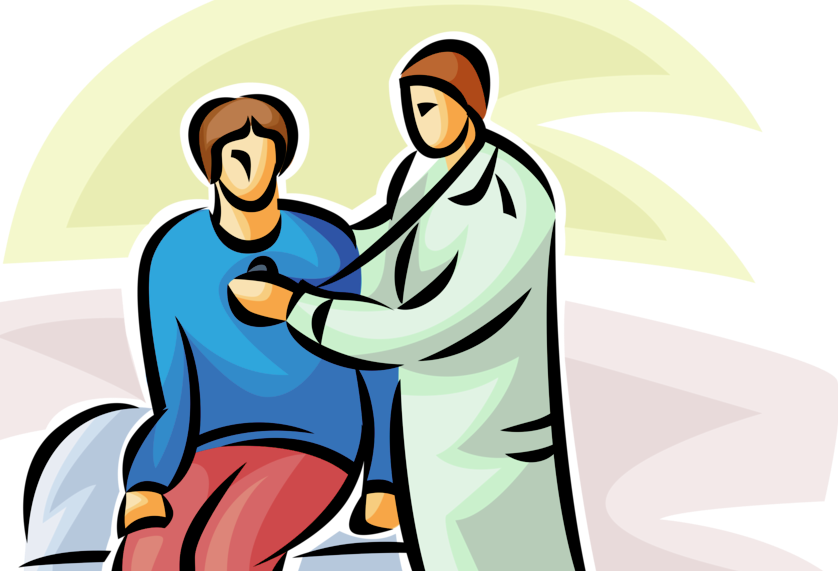 The Purpose of the Study:
The central goal of this study is to explore survivors' experiences with rehabilitation services after experiencing SGBV and/or DV. By doing so, it aims to develop a model of care that is sensitive to the needs of these survivors. This study seeks to:
Understand the relationship between SGBV and/or DV, health, and the use of rehabilitation services.
Explore potential pathways to safety and care for individuals who have experienced health issues requiring rehabilitation care.
Eligibility Criteria:
To participate in this important research, individuals must meet the following criteria:
Be 18 years or older.
Be survivors of SGBV and/or DV who have used or are using rehabilitation services, including physical therapy, occupational therapy, speech and language therapy, and mental health rehabilitation services.
Steps of the Study
The study involves several stages:
Eligibility: Participants must meet the eligibility criteria mentioned above.
Interviews/Questionnaires: Survivors will be interviewed to explore their experiences with rehabilitation services.
Analysis of Collected Data: The collected data will be analyzed to draw meaningful conclusions.
Analysis & Validation: The findings will be shared with participants to validate the researcher's interpretation.
How to Get Involved:
If you meet the eligibility criteria and are interested in participating in this study, you can express your interest by completing the pre-screening form via the provided QR code (below) or link. By doing so, you are not consenting to participate, but you will be contacted with further information.
Contact Information
For more information or to express your interest in participating, you can contact the following individuals: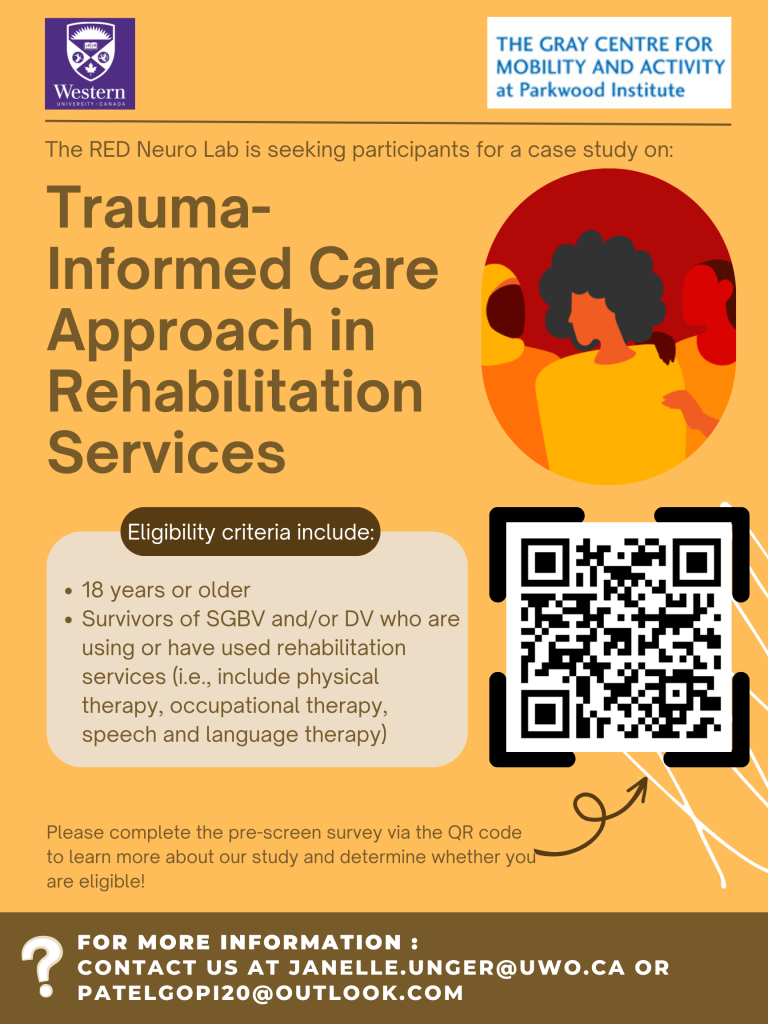 Resources for Support
The study also provides a list of resources for individuals who may need support related to SGBV, DV, or trauma. These resources include crisis hotlines, counseling services, and support organizations.
The RED Neuro Lab's case study on Trauma-Informed Care in Rehabilitation Services for survivors of SGBV and DV is a significant step toward improving the quality of care for survivors and ensuring their voices are heard. If you meet the eligibility criteria and have a story to share, consider participating in this vital research effort, which has the potential to make a positive impact on the lives of survivors and the healthcare system as a whole.