The Showcase is aimed at educators from diverse health-related disciplines. The Showcase goals are to provide an overview of EQUIP's resources regarding the intersections among mental health, substance use and suicidality with attention to trauma- and violence-informed care, cultural safety, and anti-racism, and engage in a discussion about how teaching can be approached in a wide variety of classroom and clinical settings.
The Showcase will be held as 90-minute webinars twice in October 2023 via Zoom, to maximize opportunities for educators to participate. 
The first Showcase is on Tuesday, October 3rd from 9:30 am to 11 am PDT, and the second Showcase is on Thursday, October 12th from 10 am to 11:30 am PDT.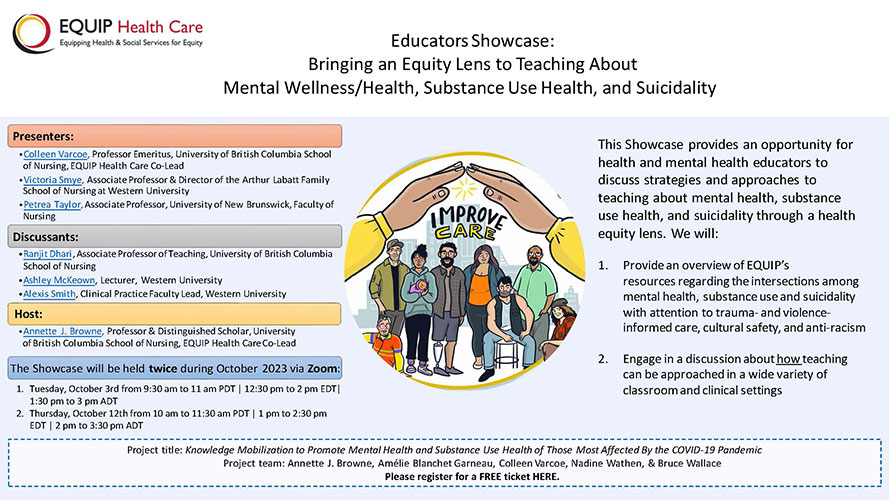 Please register for a FREE ticket on the date that you are planning to attend.
Should you have any questions, please email Sarah Pendreigh at sarah.pendreigh@ubc.ca.