We are pleased to announce the release of a new book co-edited by CRHESI's Academic Director, Dr. Nadine Wathen, titled "Implementing Trauma-and Violence-Informed Care: A Handbook." This groundbreaking book offers invaluable guidance and presents compelling case studies aimed at supporting the implementation of trauma- and violence-informed care (TVIC) practices.
Available now through University of Toronto Press, this comprehensive resource serves as a practical tool for healthcare professionals, educators, and researchers seeking to enhance their understanding and application of TVIC. By emphasizing trauma-informed approaches and addressing the complex impact of violence on individuals and communities, this book provides a roadmap for creating supportive environments that prioritize healing, resilience, and empowerment.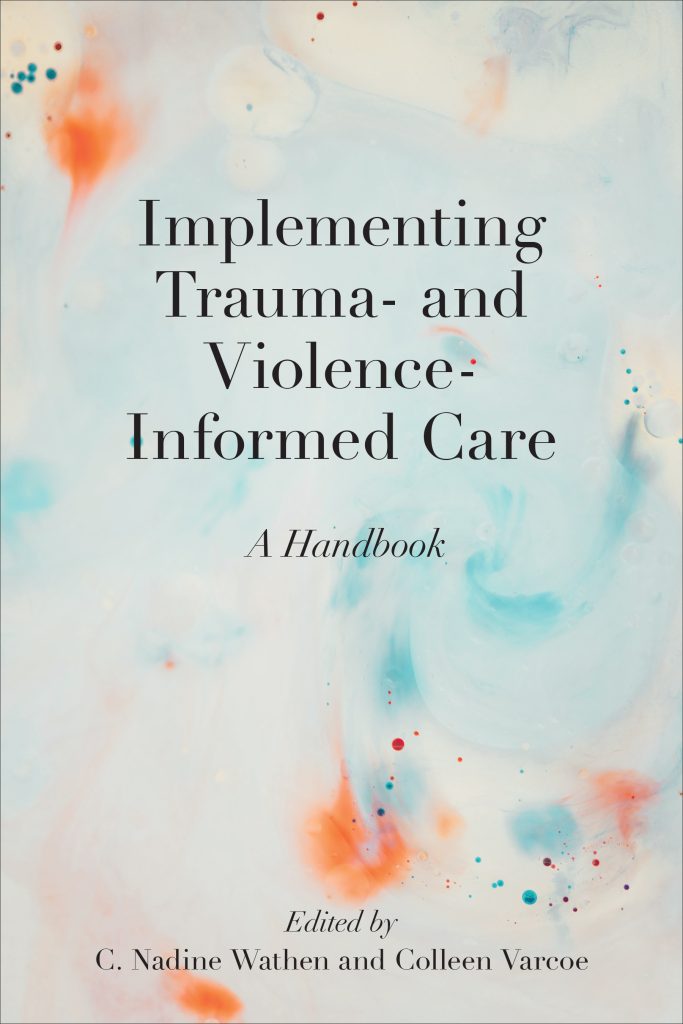 Drawing from extensive research and expertise, "Implementing Trauma and Violence-Informed Care" showcases numerous real-life case studies that illustrate successful TVIC implementation. Many of these cases delve into activities taking place in London, Ontario (#LdnOnt), particularly at Western University (#WesternU) and the Western University Faculty of Health Sciences (#WesternUFHS). These examples highlight the transformative power of TVIC in various contexts, showcasing how organizations and institutions can integrate trauma-informed principles into their policies, practices, and programs.
We invite you to explore this valuable resource to gain insights into TVIC implementation and learn from the experiences of those working to create trauma- and violence-informed systems of care. Together, we can foster environments that prioritize the well-being and healing of individuals affected by trauma and violence.
To access the book and learn more about its content, please visit the University of Toronto Press website https://utorontopress.com/9781487529277/implementing-trauma-and-violence-informed-care/.
Please reach out to Dr. Nadine Wathen if you have any questions – nwathen@uwo.ca