In this series, Food Insecurity Affects Us All: A 360 Degree View of the Issues, we took a brief look into the experiences of food insecurity for Western University Students. We now turn our focus to the London community.
In talking to Jennifer Martino and Robert Templeton at Crouch Neighbourhood Resource Centre, I learned that Crouch aims to provide Londoners with equitable access to basic needs such as food and hygiene items, in addition to many other programs developed to increase community inclusion and well-being.
One of the most accessed Crouch programs is the Community Cupboard in which they provide meals and food supplies to neighbours in the Hamilton Road area who may be experiencing food insecurity. While statistics are important to situate a problem, I was eager to learn more about the human side of experiencing food insecurity. Jennifer and Robert shared their perspectives, giving me new insights about the reason why food insecurity persists and the ways in which community members can help.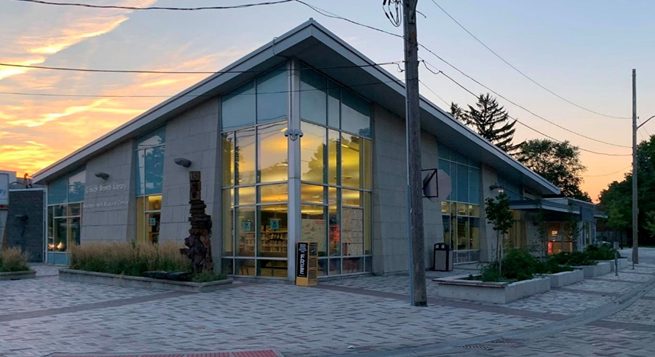 From: https://www.crouchnrc.org/aboutus
Holding them to a Higher Standard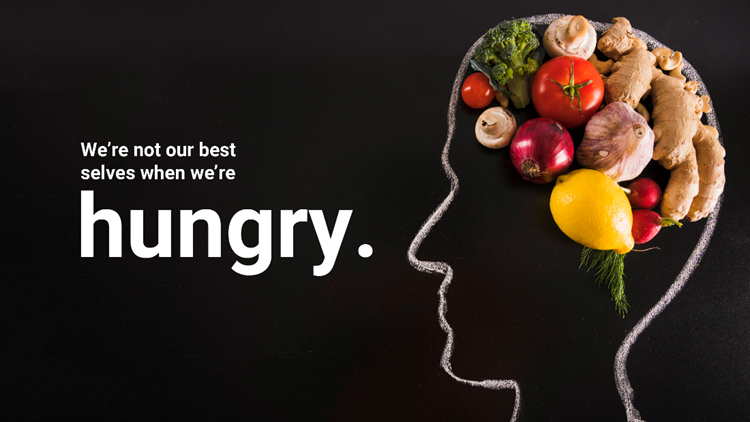 From: https://www.calgaryfoodbank.com/2022/mental-health/
I asked what the general public may not understand about food insecurity and about those affected?
Jennifer and Robert explained to me that food insecurity is not as simple as a physiological need for food, but also has huge impacts on one's social and emotional well-being. They went on to explain that although there needs to be action on long-term solutions to food insecurity such as policy for livable wage or a basic income, in the short term providing food to people with financial needs, through food banks and cupboards is still vital. These resources help people assuage their immediate hunger, while also supporting social and emotional needs by knowing food and support are available.
A common reaction by the general public to those facing poverty and hunger is unfairly narrow: just get a job, work harder, pull up your "bootstraps"!
At Crouch, I was able to see the depth and complexity of the issue. The fact of the matter is, as Jennifer said, "you can't focus on getting to a job interview if all you can focus on is the fact that you are hungry [and] need something to eat. It prevents you from taking that next step in whatever direction you need to take for safety and well-being".
While this might seem obvious to some readers, I hadn't thought about the way hunger can impact the activities of daily life in this way. Unpacking this, of course, if someone were to tell me that they were hungry and could not focus, or get through their to-do list, my reaction to them would be grounded in empathy. I would not expect them to be especially productive that day because I would know, that were I in their position, I would probably feel and behave in the same manner. However, it became apparent to me that our current society holds people facing food insecurity and poverty to an unrealistic standard. Society expects people experiencing food insecurity to work even harder to overcome their circumstances, all while experiencing the devastating physical and emotional effects of hunger and uncertainty.
How did we get to a place where we cannot collectively empathize with such basic human needs and act for change?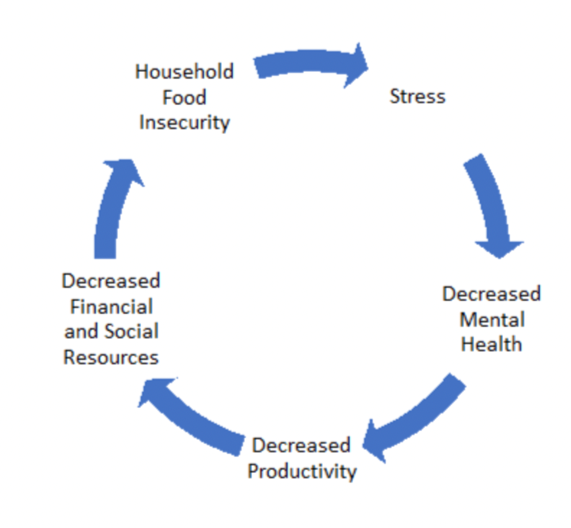 From: https://www.calgaryfoodbank.com/2022/mental-health/
The Community
Witnessing one of Crouch's food insecurity targeted initiatives, the Hot Meal program, had an impact on me. I was surprised to find that although the initiative's primary purpose was to provide food and resources, the program doubled as an event to build community.
Jennifer explained, "many people will come 45 minutes, even an hour early just to hang out and talk to each other and talk to staff, so it does become a social time as much as it is about the lunch."
Sharing a meal together is a social experience, as much as it is meeting a biological need. Food insecurity means that a person is hungry, but it also means that, a lot of the time, people are missing out on opportunities to feel a sense of connection with others. Crouch's programming reduces this isolation.
Looking back at the day I spent at Crouch, I now appreciate that being part of the experience and chatting with community members showed me that people who experience food insecurity are just people, like myself and everyone else. In fixating on finding solutions to a problem that a community faces, sometimes the line between the people and the problem becomes blurred and the response is too narrow; there are humans behind the headlines.
At the end of the day, everyone should have the right to equal access to basic needs, but also the equal right to dignity. Though the photo below is from a December 2022 CBC news article, I thought it clearly represented what I also witnessed: the warm and friendly community that Crouch creates and is known for.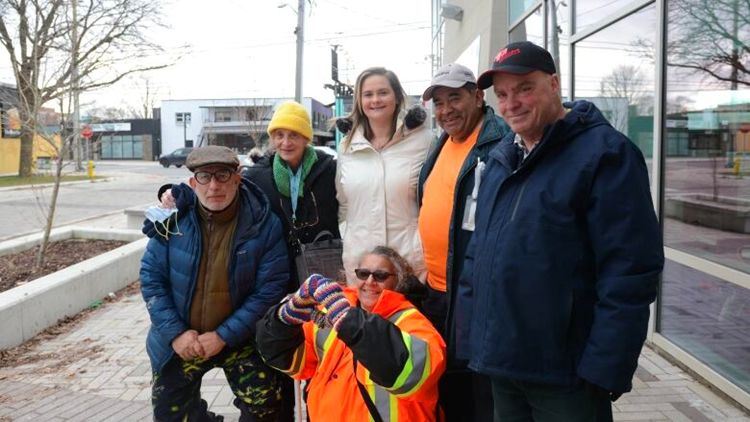 From: https://www.cbc.ca/news/canada/london/crouch-nrc-food-warm-winter-wishes-1.6679249
Stigma and Empathy
There has been a common rhetoric of stigma and shame surrounding food insecurity, but Jennifer and Robert shared an unexpected twist in attitudes in the post-COVID era.
"The pandemic made food insecurity relevant to everyone for the first time because [that was a period when] you couldn't walk into a grocery store, you had to wait in long lines to get access to what you needed. […] Shelves were often empty and [stores] had problems with inventory. Everybody felt at least a little bit of panic at that time. Did you have enough food? Were the grocery stores going to shut down? Because of the pandemic, most people have a sense of 'we've all been there' [..] even those of us who had never had would never otherwise be in that situation".
It seems to me, that the COVID-19 pandemic acted like a sort of equalizer because it created a very specific point in history where almost everyone was experiencing some kind of insecurity around income, food, safety and hygiene products. I wonder if this experience, has started to break down myths, as people are getting a clearer picture of the larger systemic factors that influence the issue of food insecurity
I gained new insights by thinking about the everyday experience of people in our community and found this to be very inspiring. I think that this shows a beautiful part of human nature. Even in our darkest moments in history where bad things keep happening for seemingly nothing to show for it, as humans we come out on the other side having gained empathy and understanding of our fellow humans. Can we use this, to try to bring positive change and reach out our hand to people who face struggles every day?
I think that our capacity for empathy is key to advocating and fighting for systematic change.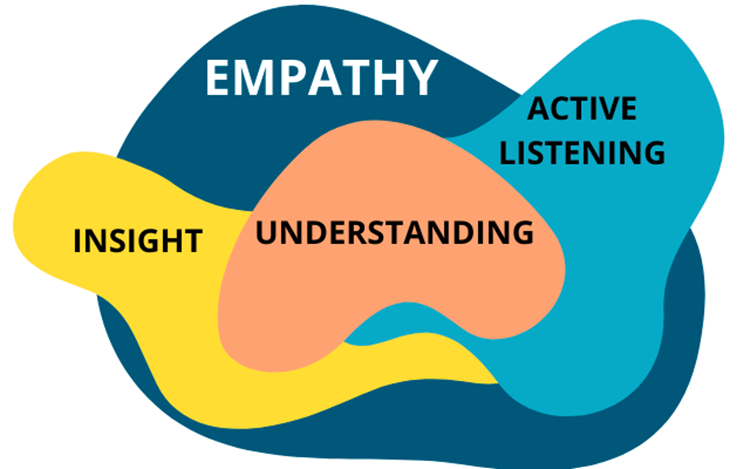 From: https://www.artd.com.au/news/empathy-the-soft-skill-needed-to-harden-our-evaluation-practice/
Creating Change – What Can I Do?
With new insights I feel motivated to help with the issue of food insecurity, but just like many others, I also feel powerless to have an impact on such a huge issue. I asked Jennifer and Robert, "How can I, as an average Londoner, make a positive impact in improving food insecurity?"
Here's what I heard:
Participate and use the power you do have by involving yourself in government; at the very least, educate yourself on issues that matter to you and vote accordingly.
Take opportunities to provide input. For example, when the City of London asks for feedback on London's strategic plan, don't ignore the call! Bring up food insecurity!
Use your voice to highlight and emphasize the holes in social policies
If you see a gap in your community, build your own initiative, for example a community garden or a bake sale
Get people involved
Amplify the work of food security-oriented organizations on social media and stay updated on organizations' activities, share their message with the people in your own circle
Community initiatives foster a sense of stability and security, which is an important aspect of peoples' lives that is often overlooked.
The Crouch website has details about Basic Needs and Advocacy.
The 211 website lists many community programs and resources by region.
Thank you to Jennifer Martino and Robert Templeton at Crouch Neighbourhood Resource Centre, for this interview.
Written by Hooria Haider
This series was developed by Samantha Campanella and Hooria Haider, Western University, Health Sciences Students, Community Engaged Learning placement with CRHESI. Christine Garinger, CRHESI Coordinator, was series editor.