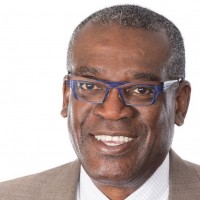 CRHESI is thrilled to celebrate the outstanding work and contributions of Carl Cadogan, recently recognized on the London Mayor's New Year's Honour list, in the category of Diversity and Race Relations.
Please read more details about Carl's long-standing leadership and committment to anti-Black racism and anti-oppression by visiting the Mayor's New Year's Honours List. In 2022 Carl extended his mission to eliminate hate and discrimination in our communities by joining CRHESI as an Executive Committee member.
Carl and other honours recipients will be recognized at the first City Council meeting of the year.