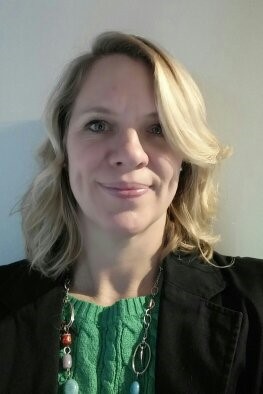 We are excited to announce that Christine Garinger has joined the CRHESI team as Program Evaluator/Research Coordinator. Her focus will be building and supporting new research and program evaluation collaborations with academic and community partners. Whether you are a researcher seeking to strengthen community partnerships or an agency looking to bolster program evaluation supports, Christine is here to help broker and inspire new connections. She will also assist with some of the day-to-day administrative tasks of the centre.
Christine is a Registered Nurse with many years of clinical experience in community nursing. She has a Masters of Health Information Science from Western University and is currently a PhD student at the Arthur Labatt Family School of Nursing (Faculty of Health Sciences, Western University).  She cares about health equity and collaborates to improve community healthcare. 
Instrumental to the development and launch of CRHESI back in 2015, Christine was previously one of the first co-coordinators on staff at the centre. She also served as the Research and Evaluation Lead at mindyourmind for 7 years. Christine brings a wealth of research and evaluation experience, as well as a strong network of relationships in the community.