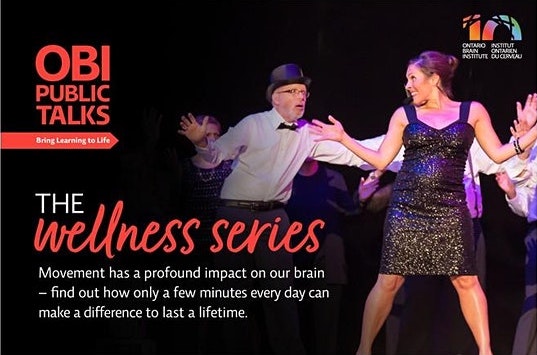 Dr. P. David Howe (Medical Anthropologist and the Dr. Frank J. Hayden Endowed Chair in Sport and Social Impact at Western University's School of Kinesiology) will speak as a panelist at the Ontario Brain Institute's Public Talks series on Wednesday, May 26, 2021.
Dr. Howe's research focuses on the sociocultural factors that include physical activity, disability sport and to empower marginalized populations through movement.
Date – Wednesday, May 26, 2021
Time – 6:00 – 7:00 PM EST
Register via Eventbrite
We often think of physical activity contributing only to physical fitness – but there is strong evidence to support that movement benefits, protects, and sustains our cognitive fitness as well. Movement in all forms has profound impacts on our brains across our lifespan, from improving mental health to reducing risk of dementia, and more.

Join our panel of advocates, community leaders, and researchers to discover how only a few moments of movement each day is an investment to promote brain health for years to come.