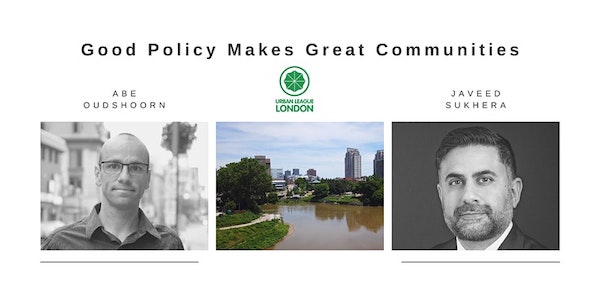 Dr. Abe Oudshoorn and Dr. Javeed Sukhera will be speaking at the Urban League of London's upcoming event Good Policy Makes Great Communities.
Thu, February 25, 2021
7:00 PM – 9:00 PM EST
Register via Eventbrite
How are social issues in our neighbourhoods connected to policy decisions? If good policy is made or bad policy is changed, how does that impact where we live, work or play? Join our expert panel to examine these questions and better understand the policy solutions for issues related to housing, mental health, income supports, good jobs and more.