In this video, Debbie Laliberte Rudman delivers the Muriel Driver Lecture 2020: Mobilizing occupation for social transformation: Radical resistance, disruption and reconfiguration. Debbie is a Professor and Associate Director at the School of Occupational Therapy at Western University. She is also a member of CRHESI's governance committee.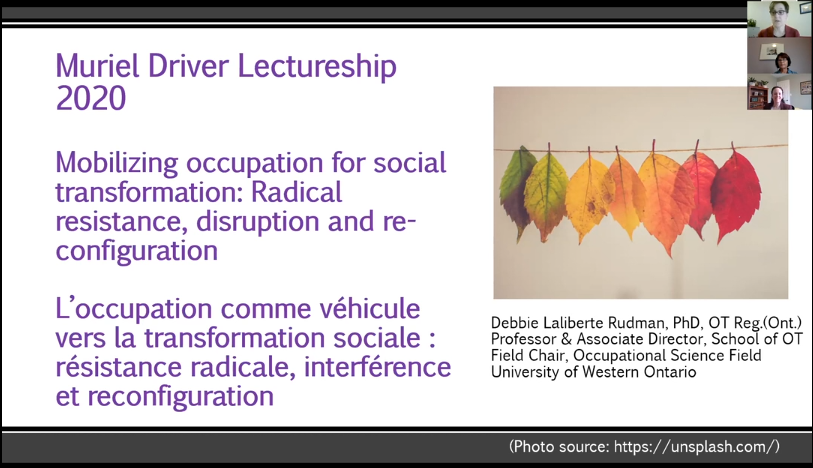 Each year, the Canadian Association of Occupational Therapists honours a member of the association "who has made an outstanding contribution to the profession through research, education and the practice of occupational therapy by presenting the individual with the Muriel Driver Memorial Lectureship Award."
Debbie also presented at the September 16, 2019 City Symposium on Work and Employment.