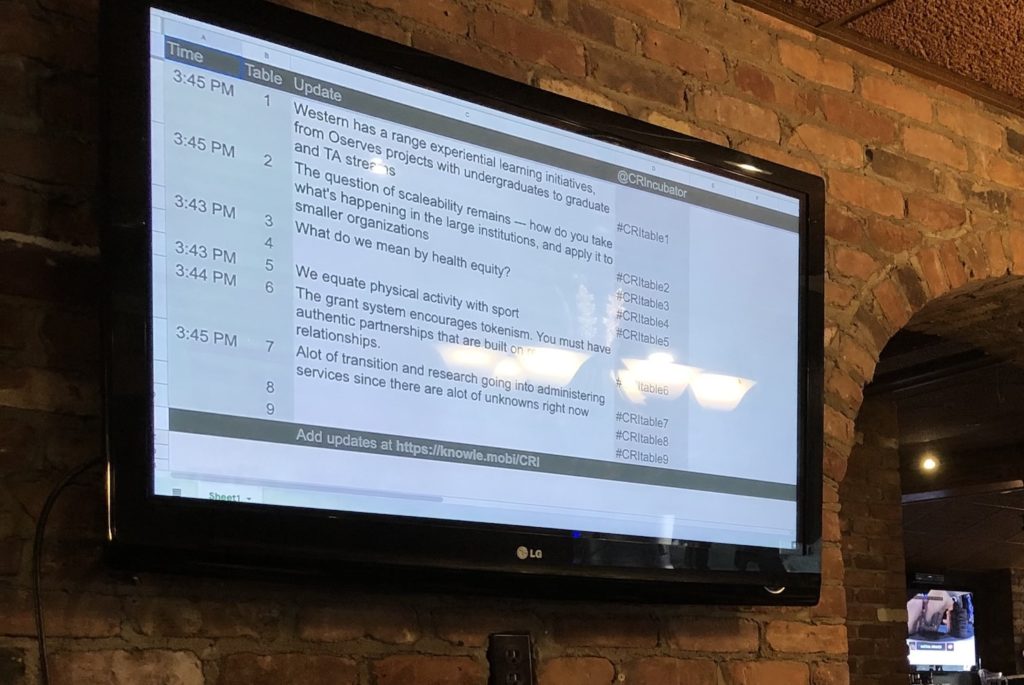 The next Community Research Incubator is on Monday, January 27, 3:00 PM – 4:30 PM at the Fox and Fiddle. A full description and sign up form for the session are available here.
So far, the discussion topics that have brought forward include…
– The landscape, challenges, and opportunities of affordable housing in London
– Mental health and addiction
– Picking up the previous event's discussion on integrating equity and diversity into organizations
– Supporting newcomer elementary and secondary school students
– Rural inequities
If any of these issues resonate with your work or interests, please be sure to join us on January 27.
Do you have an item to bring forward? Possible topics include…
– Ideas for future research or collaborations?
– Identified problems, gaps or issues in the community?
– Nascent plans in need of additional partners?
– Questions to bring forward for community input?
– Finding a 'sounding board' for new proposals or strategies?
– An idea for a research or evaluation project?
If you have an item to bring forward, please email info@crhesi.ca OR indicate the topic you would like to discuss in the registration form.